Your Counselors
Student Social-Emotional Support
Crisis Hotline: 800-273-8255 (National Suicide Prevention Lifeline)
Mental Health Support: For social emotional support, please contact the Latino Commission or your counselor any time.
Report Bullying or an Immediate Concern
Report Bullying or an Immediate concern -- please use Sprigeo
If you need to contact your counselor, please click on the link below to submit a digital request.
College Application Office Hours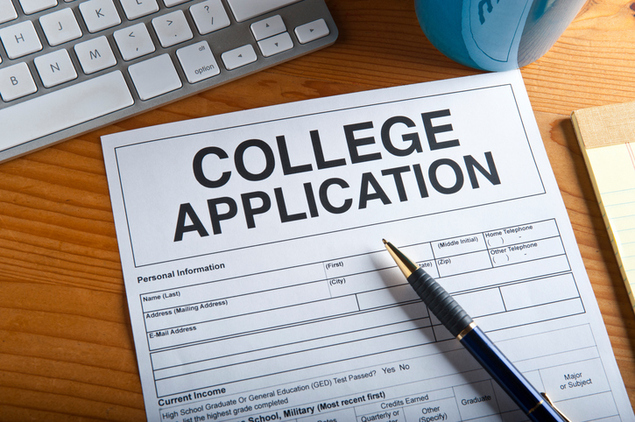 Monday, Tuesday, Thursday and Friday (Everyday except Wednesday) Hours: 11:30 AM TO 1:00 PM
Meeting ID: 899 0494 6072 Passcode: 339637
All seniors are welcomed to join for any questions regarding college/major selection, college or financial aid applications, scholarship applications, or career certificate/license programs.
Important Event: NACAC VIRTUAL COLLEGE FAIRS
Sunday, November 8 | 2-10pm EST (11am-7pm PST)
Please go to Ntbweek.com for more information
---
Dedicated to the Safety and Well-Being of Youth in Crisis
Emergency Shelter
Counseling
Substance Abuse Program
Anti-Human Trafficking
Transitional Living Program
Outreach, Early Intervention
(760) 343-3211 We're here for kids 11-17 in crisis every hour of every day
Click here for more information.
Student Last Name: A - Cordova
Counselor: Ms. Graciela Sanchez
Student Last Name: A-Cordova
Google Classroom Code: fbgkp7n
Google Voice #: 760-910-7191
---
It has been a blessing and honor to support our students, families, teachers, staff and admin all these years, as I begin my 25th year with CVUSD and 11th year as school counselor! As a school counselor, I love that I have the opportunity to support and guide my students to reach their full potential. Students, I am here to guide and support you in your college and career goals. As your school counselor, my focus is on the following three domains: Personal/social, academic and career.
Bio: I was born in Mexicali, Baja California Mexico! I was 9 years old when my parents and their 6 children decided to live in the United States, the land of opportunity. I was an English Learner and was reclassified while in high school. I graduated from Coachella Valley High School in 1991. I attended the University of San Diego and graduated with a Bachelor's degree in Spanish, double minor in English and Business Administration. My first teaching opportunity was at Mecca Elementary School (The first school I attended when we arrived in the Coachella Valley). Thereafter, I received my teaching credential from Chapman University. In 2004 my husband and I received a Master's degree in Counseling and Guidance and the Pupil Personnel Services (PPS) Credential from California State University San Bernardino. We have two wonderful-loving children, two canines and proud to say we live within our district boundaries. We love our community, shop in Coachella as much as possible and are active members at Our Lady of Soledad. I play the guitar and sing twice a month at our Sunday service.
Student Last Name: Corona - Guzman
Counselor: Ms. Yaneth Chavez
Student Last Name: Corona - Guzman
Google Classroom Code: h5yfbrk
---
I was born in Mexicali B.C. Mexico and immigrated to Coachella at 5 years old. My sisters and I attended Valley View, Bobby Duke and then CVHS. Graduated with the spirited Class of 1994. Proudly started at COD then transferred to SDSU where I earned a Bachelor of Arts degree in Liberal Studies with a Spanish Minor. Next I attended National University and earned a Master's degree in School Counseling, PPS credential. I also have a Multiple Subject teaching credential. As a result of my parents sacrifices, this is my 21st year in the field of education starting out as a camp/residence counselor, substitute teacher, CA Mini- Corps tutor, Kindergarten and 2nd grade teacher and the last 16 years as a counselor. I enjoy being part of the CVHS Counseling Department and working with all teachers, staff, students and families. I am also a proud mother of two and they are my heart and soul.
Student Last Name: Halton - Monreal
Counselor: Ms. Yoled Hernandez
Student Last Name: Halton - Monreal
Google Classroom Code: 54zf6fl
---
---
Student Last Name: Monroy - R. Rodriguez
Counselor: Dr. Thomas Chaffee
Student Last Name: Monroy- B. Rodriguez
Google Classroom Code: dbto3y5
Goal: Inspire students to believe in themselves and to realize the huge reservoir of untapped and unrealized potential they have within.
---
As I grew up I never believed myself to be a good test-taker. I soon found out I was wrong. Raised in Indio, 4 yr. High School graduate in 3 years-test; 4 yr. University graduate in 2 yrs.-test; US Air Force at age 17-South Korea, Holland, Heidelberg, Germany; CSUSB International Exchange Program-Mexico City: LA Co. Deputy Sheriff; doctorado en educación- pedagogía crítica en México. Teacher Credential-Biology-Test; School admin.-Test; Bilingual Teachering Credential-Test; Dual Citizenship-Test.
Perhaps, you have some beliefs about yourself, that you can't do something, that prevent you from even trying something. What if your beliefs are wrong and any difficulty you have is just temporary? Take a chance.. it could make all the difference in the world. ¡imagínalo!
Student Last Name: C. Rodriguez - Z
Counselor: Ms. Maria Mares
Student Last Name: C. Rodriguez - Z
Google Classroom Code: ziruli5
---
My family and I moved here to the Valley from Guadalajara, Jalisco when I was a few weeks old. I attended schools in the valley and finally finished high school here at CV. I am proud to say that I started my college years at COD then transferred to CAL State where I earned a bachelor's Degree in Liberal Studies with a minor in history and a multiple subject teaching credential. After this accomplishment I decided to go back to CAL State San Bernardino and earned a master's Degree in School Counseling with a PPS credential. My career in education started 20 years ago by working as a tutor/mentor with CA Mini-Corps and then working as a substitute teacher. I loved working as an elementary teacher for over 10 years in our district but, I finally reached my destination as a counselor. Counseling has always been my passion, and working with my students, families, staff members, and the community is where I belong. I am proud to say that I am a mother of 8 and a grandmother of 6 so far.
Migrant Outreach
Migrant Outreach Teacher: Ms. Lydia Rodriguez
Google Classroom Code: gd3y3ok
Office Number: 760-848-1861
---
I was born in Indio California and attended all my schooling at Desert Sands Unified School District. After high school I attended College of the Desert to pursue a nursing certificate. I worked for an otolaryngologist for 15 years while returning back to school to complete my Bachelors Degree at California State University San Bernardino in Liberal Studies. I began my teaching career at Coachella Valley Unified School District in 2006 and continued with my education completing a Masters in Cultural Diversity in 2009 and a Masters in Ed. Administration in 2017. I have been in the position of a Migrant Outreach Teacher for CVHS since 2015. My husband is also a teacher at Coachella Valley Unified School District and we are blessed with two beautiful daughters attending CSU Long Beach and UC Santa Barbara.